How To Delete a Playlist On Spotify Within 1 Minute?
Do you want a cluttered playlist collection on Spotify? Learn how to delete playlists in a snap and regain control over your music library. Say goodbye to the old, unused playlists and make room for fresh tunes. Let's dive in and simplify your Spotify experience!
How To Delete a Playlist On Spotify on Android and iPhone?
Deleting a playlist on Spotify is a straightforward process that can be done within a few taps. Here's how you can delete a playlist on Spotify using your Android or iPhone device:
Read Also: How To Export Spotify Playlist?
1. Open the Spotify app on your Android device.
2. Tap "Your Library" at the bottom-right corner of the screen. It looks like a music note icon.
3. Navigate to the "Playlists" tab.
4. Locate the playlist you want to delete and Click the "3 dots icon". A menu will appear.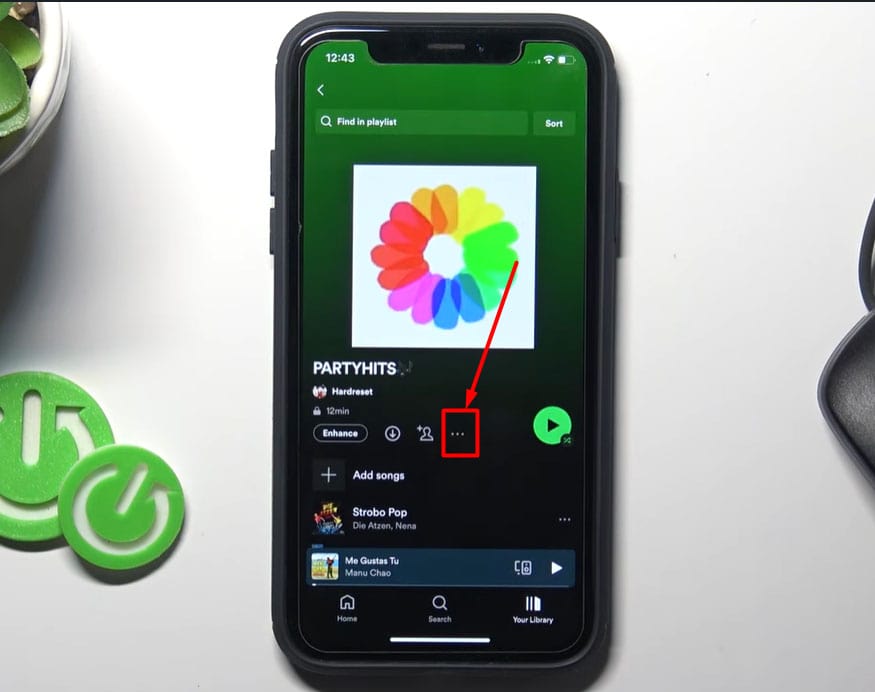 5. Tap on "Delete" from the menu.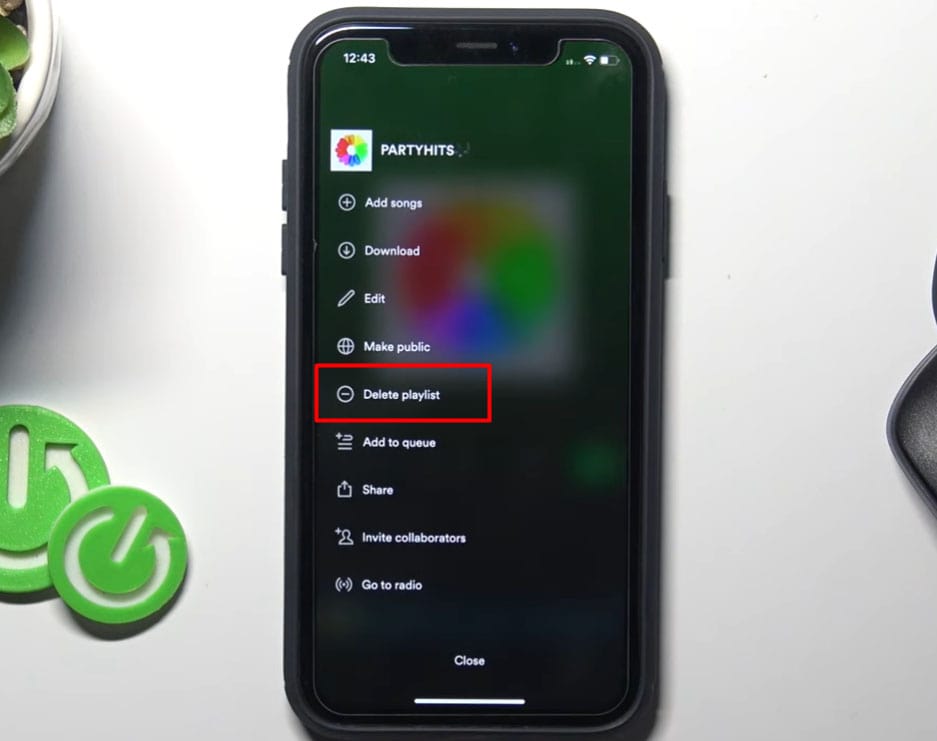 6. Confirm the deletion by tapping "DELETE" again when prompted.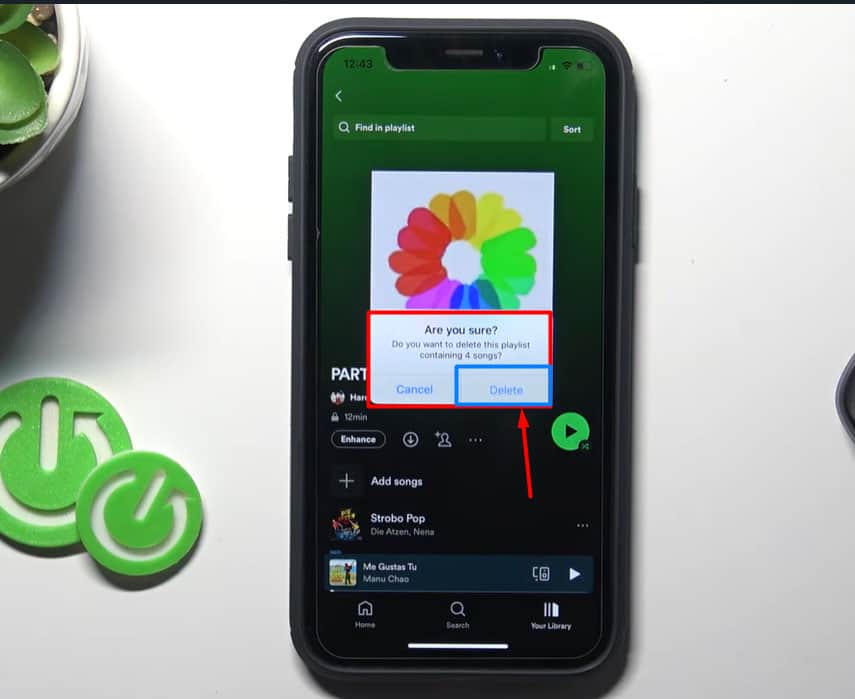 How To Delete a Playlist On Spotify on Windows/Mac?
As an avid Spotify user, I understand the significance of curating the perfect playlists for different moods and activities. But sometimes, a clean slate is needed. Deleting a playlist on Spotify is a breeze, and you can do it in just a few simple clicks. Here's how:
Read Also: How To Convert Spotify Playlist To Youtube?
1. Launch the Spotify application on your computer and sign in to your account.
2. In the left sidebar, locate and click on the "Your Library" option. It is represented by a library icon.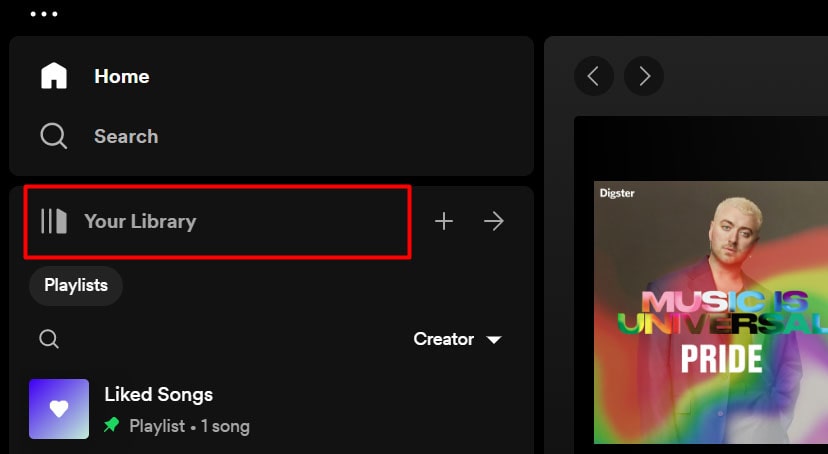 3. In the "Your Library" section, you will find various categories such as Playlists, Artists, Albums, etc. Click on the "Playlists" category.
4. A list of all your playlists will appear. Find the playlist you want to delete and right-click on it.
5. A context menu will appear. From the options presented, choose "Delete."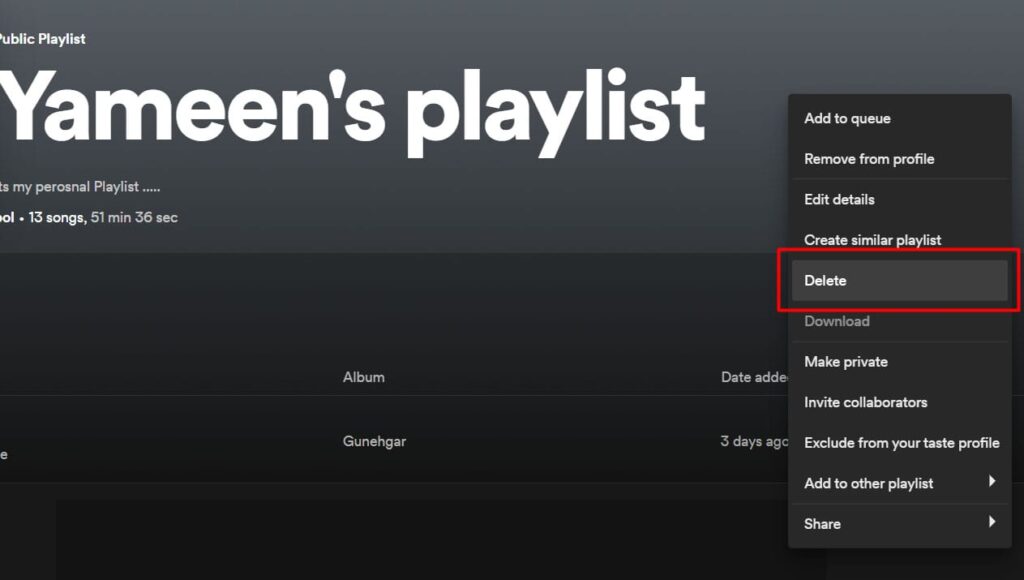 6. A confirmation pop-up will appear asking if you want to delete the playlist. Click on the "Delete" button to confirm.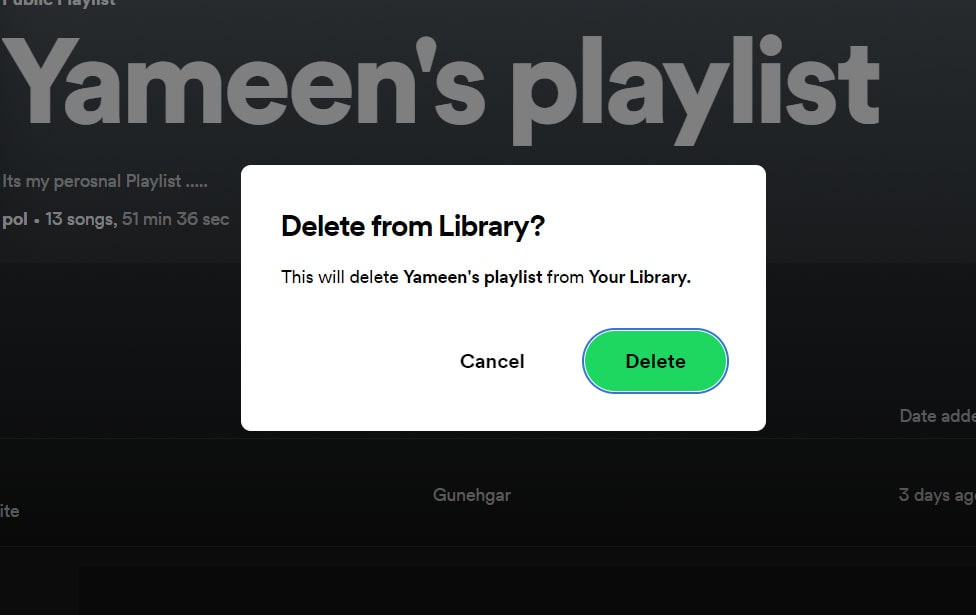 Troubleshooting Common
Deleting unwanted playlists on Spotify can help you keep your music library organized and clutter-free. However, occasionally, you may encounter issues when deleting a playlist. Here, I will address some common problems and provide possible solutions to help you delete your playlists seamlessly.
Also Read: How To Make Playlist Public on Spotify?
1. Can't Delete Spotify Playlist iPhone: Possible Causes and Solutions
If you can't delete a Spotify playlist on your iPhone, it could be due to an outdated app, connectivity issues, cache or temporary data problems, syncing delays, or insufficient account permissions. 
To resolve the issue, update the app, check your internet connection, clear the app's cache, wait for syncing to complete, and ensure you have the necessary permissions to delete the playlist.
2. Playlist deletion confirmation issues
If you're not receiving a confirmation message when deleting a Spotify playlist, wait a while and manually refresh the app. Check if the playlist is no longer present in your list of playlists. If it's gone, consider it deleted, even without a confirmation message. If the issue persists, try deleting the playlist from a different device or contact Spotify support for further assistance.
3. Playlist not disappearing from all devices; what Should I do?
If you've deleted a playlist on one device but find that it still appears on other devices connected to your Spotify account, there are a few steps you can take to ensure the playlist is removed from all devices:
Ensure all devices are connected to the internet.
Log out of your Spotify account on all devices and log back in.
Give it some time for the changes to sync across devices.
Verify if the playlist is no longer present on any device.
If the playlist still appears on some devices, repeat the process.
If the issue persists, reach out to Spotify support for further assistance.
Can deleted playlists be recovered?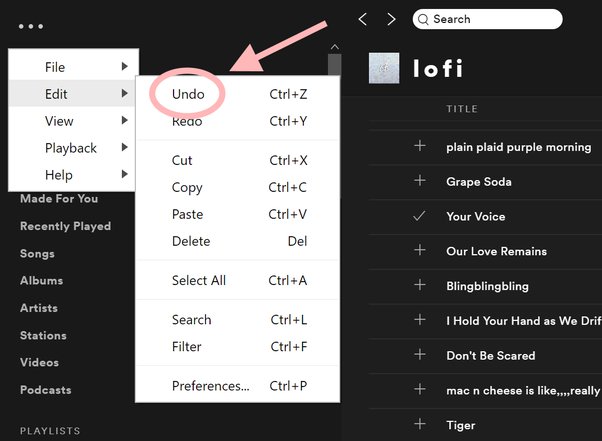 If you happen to delete a playlist in the past 90 days and wish to retrieve it, you can easily do so by following these steps. 
Sign in to your account page.
Navigate to the side menu and click on "Recover playlists."
Locate the playlist you wish to recover and click on the "Restore" option next to it.
Tips: Don't forget, there are handy keyboard shortcuts to undo any accidental deletions quickly:
For Mac users: Press Cmd+Z. 
For Windows users: Press Ctrl+Shift+Z."
Frequently Asked Questions (FAQs)
What happens to the songs in a deleted playlist?
When a playlist is deleted, the songs in that playlist are removed from it and no longer associated with that specific playlist. However, the songs are not deleted from your library or device and can still be found in other playlists or searches.
Can I delete multiple playlists at once?
Unfortunately, Spotify does not currently provide a built-in feature to delete multiple playlists simultaneously. You need to delete each playlist individually. However, third-party applications or tools may offer batch deletion options, but be cautious when using such tools and ensure they are reputable and trustworthy.
Will deleting a playlist affect my followers?
No, deleting a playlist will not directly affect your followers. Your followers will still be following your account and will continue to have access to any other playlists you have created and shared. However, they will no longer have access to the specific playlist you deleted.
Can I delete a collaborative playlist without affecting others?
Yes, you can delete a collaborative playlist without affecting other collaborators. As the owner of the playlist, you can remove the playlist from your account without removing it from other collaborators' accounts.
Conclusion
Deleting a playlist on Spotify is not a difficult task to do, and following the above steps should make it plain sailing to do. Removing a playlist from Spotify can help you keep your library organized and make room for different types of music. With this, we can conclude the guide on deleting or clearing playlists on Spotify in a few steps. I hope this article has been helpful in showing you how to delete a playlist from Spotify quickly and easily.