How To Upload Music To Spotify | Ultimate Guide
Spotify is a top-most trending music streaming app nowadays. With plenty of great features, this app has successfully drawn the attention of many music lovers. One of these platform's unique attributes is that it lets you upload your music collection and turn this app into a sole music mate. To explore this feature, you must learn how to upload music to Spotify.
How Many Ways You Can Upload Your Music On Spotify
If you're wondering how to get your music on Spotify, we'll help you with our next discussion. There are two usual ways for you to upload your songs or music to Spotify.
Synchronize music to Spotify from local drives.
Upload songs with the help of music distribution companies.
Firstly, anyone can add music to Spotify as general users. This approach lets you add local files to Spotify to enjoy the songs later from any of your devices. For this, you can use the offline sync Spotify feature.
The alternative way is for those who are registered with Spotify as artists. As an artist, if you're already working with any record label, they'll take care of everything on your behalf. But if you're not, you can turn to a music distributor to help the Spotify upload music feature.
How To Upload Music To Spotify
How to upload music to Spotify depends upon your role in the app. If you're just a user of the platform, you can only add local files to Spotify. After that, Spotify's local files will appear on the other devices to use the streaming service. On the other hand, if you're an artist, you have to take the assistance of any record label or music distributor. In either of the ways, you can add music to Spotify in easy approaches.
Approach-1: For Subscribers
This section will help you to know how to get your music on Spotify as a subscriber. But to add local files to Spotify, you'll have to depend largely on your desktop. However, you can enjoy your music on your other smart devices through Spotify local files. For so, follow the below steps:
How To Upload Music To Spotify On Desktop
Step-1: Open the desktop app where you have the desired tunes to save as Spotify local files.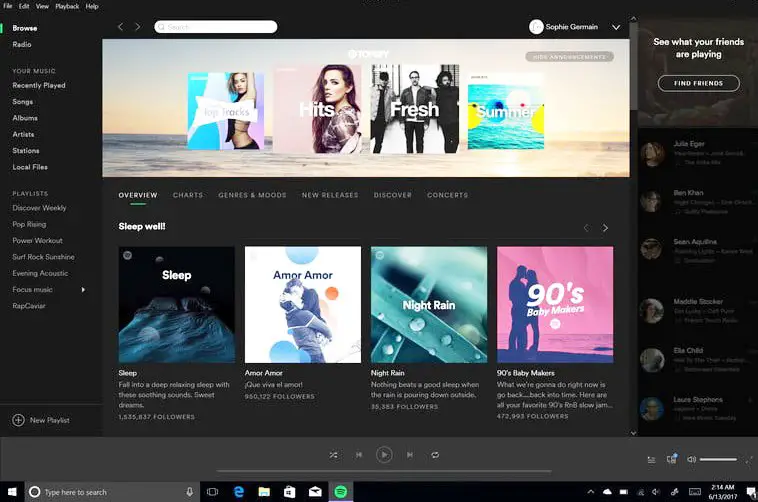 Step-2: On the first appearance, go to the top-rightmost corner and click on the downward arrow button, and select the settings option.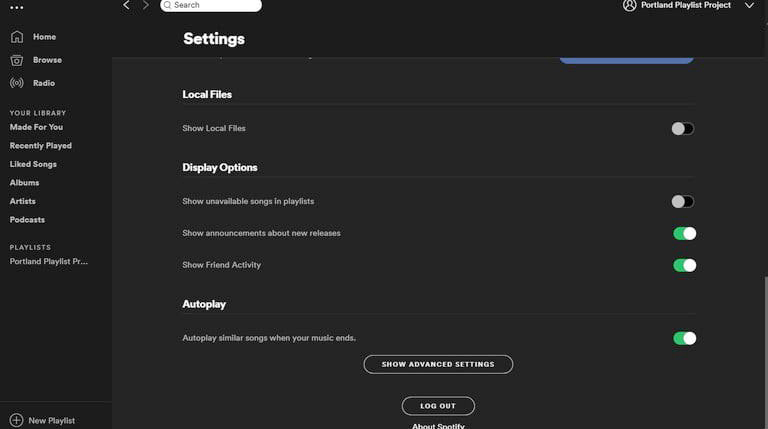 Step-3: Scroll through the next page until you find the local file option.
Step-4: Switch on the toggle on/off key to enable songs from local sources.

Step-5: Click on the add a source button to include locations in your desktop where you want to conduct Spotify upload music.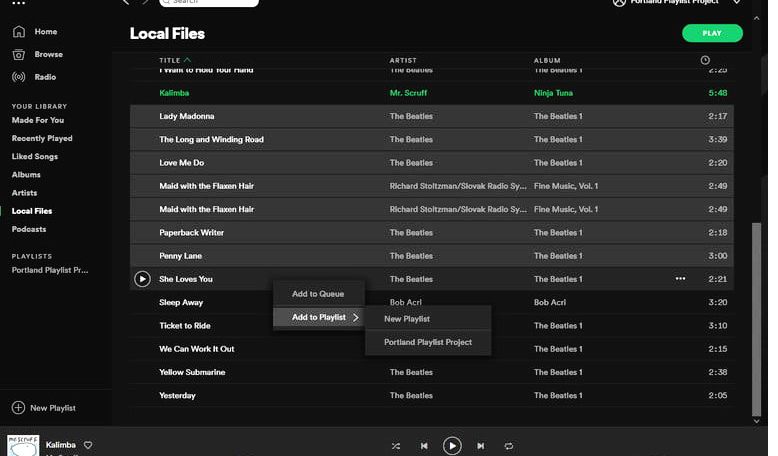 Step-6: Now, you'll see the added files on your music library on Spotify. If Spotify local files are not showing there, try removing and adding the source again.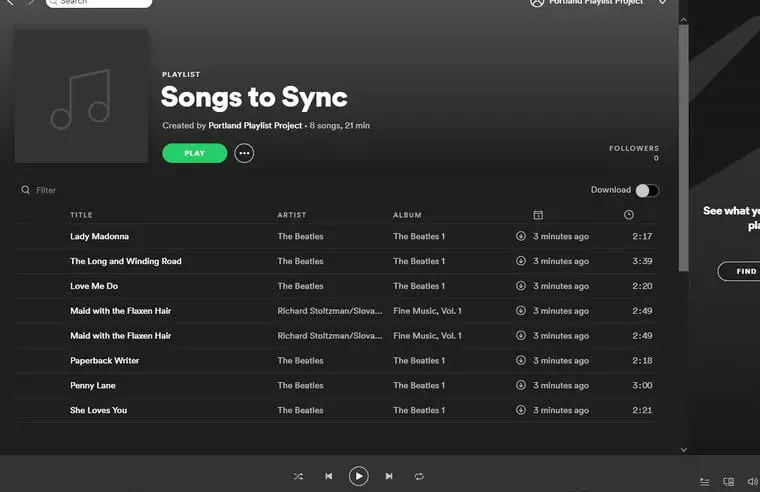 How To Upload Music To Spotify On Smartphone
After you add local files to Spotify, you can enjoy your smartphone if you're a premium user. Here's what you have to do:
Step-1: After you've imported your sounds using your desktop app, try to add the songs to a new playlist on your desktop.
Step-2: Connect your smartphone over the same WiFi as your desktop and open Spotify app.
Step-3: Log into your Spotify account.
Step-4: One additional step for iPhone users is to go to the settings menu and toggle the enable sync from desktops.
Step-5: Download the playlist containing your songs and make them available for enjoying later. Here, you'd use the offline sync Spotify feature.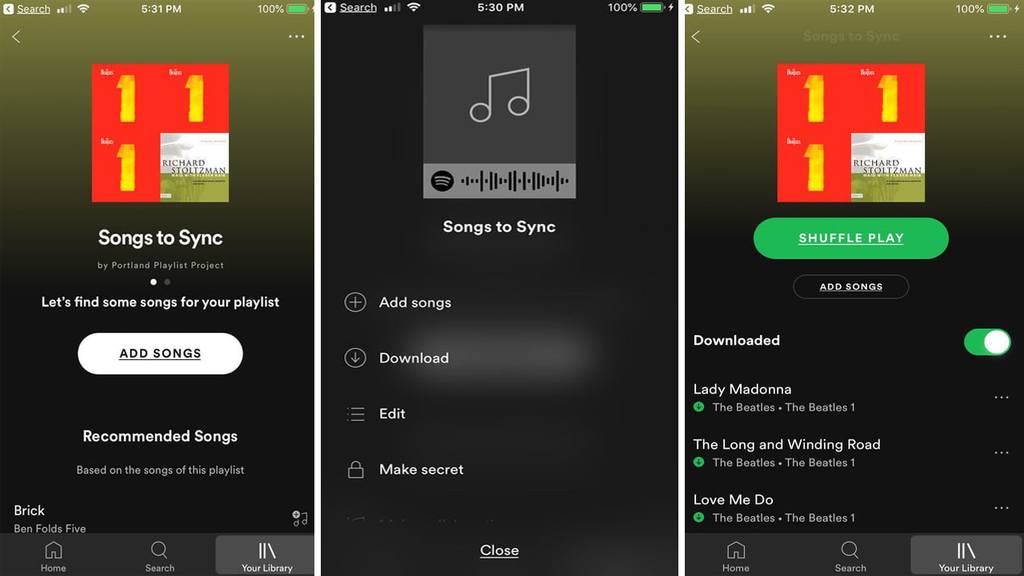 Approach-2: For artists
The musicians or composers can publish their work on Spotify with the help of many digital music distributors. Some of the renowned names working with Spotify are TuneCore, Record Union, Vydia, CD Baby, or DistroKid. More or less, every music distributor works quite alike. The artists have to follow some steps to add music to Spotify.
Approach to any distributor working with Spotify upload music. Some of them preserve the right to either accept or decline the artists' request for affiliation.
Some of the distributors will launch your original track free of cost. But most of them will charge an amount for the service. There is plenty of service plans you can choose from.
Once your music is published on Spotify, it will be available on Spotify. If the music trends, the distributor will get some royalty for your song. The amount of royalty will depend on the length of your music streaming on Spotify.
Expert advice
In learning how to upload music to Spotify, you should take the following points under consideration:
If you are wondering how to get your music on Spotify, you'll have to use the app's desktop version for adding from the local drive. Moreover, if you want to enjoy the synced music on your smartphone, you'll have to take the premium subscription plan. For update your Spotify plan, you can read, How to Update to Spotify Premium?
If Spotify local file is not showing in your library, clear local cache files and try the same process again.
You might add the synced songs to a playlist but cannot find the playlist on any other devices. You can recover the playlist if deleted or removed when you can't find the playlist anywhere.
When you're going to choose a distributor for streaming songs on Spotify, choose from the reliable and economic one. Our suggestion would be either TuneCore, DistroKid, or CD Baby.
You can choose to go with a single track or a full album for uploading. You should select the artworks, sequence, or track titles as you please, and instruct the distributor to launch the song(s) accordingly.
Conclusion
Spotify isn't just a platform where you can enjoy a vast music collection; you can save your collection to your music library. Moreover, if you're an artist, you can reach your target audience through the Spotify app. All you need to know is how to upload music to Spotify. And then, see your musicals flying around.