How To Redeem Spotify Gift Card? Everything About Spotify Gift Card
Spotify gift cards are a great way to treat yourself or a friend. But how do you know how to redeem your Spotify gift card? In this blog post, we will walk you through how to redeem Spotify gift cards step by step. We cover everything from how to find the code on the back of your Spotify gift card, how much is left on it, and how many months of service that amount can give you!
Does Spotify Use Gift Cards?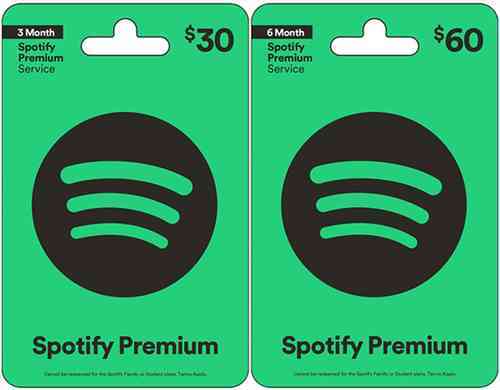 Yes! Spotify uses gift cards. Spotify gift cards are a great way to give the gift of music! You can purchase Spotify gift cards at most major retailers, including Walmart, Target, and Amazon. Spotify even offers digital gift cards that you can email directly to your friends and family. But do you know how to redeem Spotify gift cards? Don't worry; we will show you how to use a Spotify gift card.
How To Redeem Spotify Gift Card?
When you are given a Spotify gift card, how do you redeem it? It is okay if your friends have already given the gift to you. Your excitement may be gone because there will not be any more surprises for now. But how can you get started with using that Spotify premium account on your phone or computer? Here we will help you understand how easy and fun it is! So let's begin by looking at how to find the redemption code of your Spotify gift card:
Step # 01 – Get Started By Finding Code On the Back Side Of The Card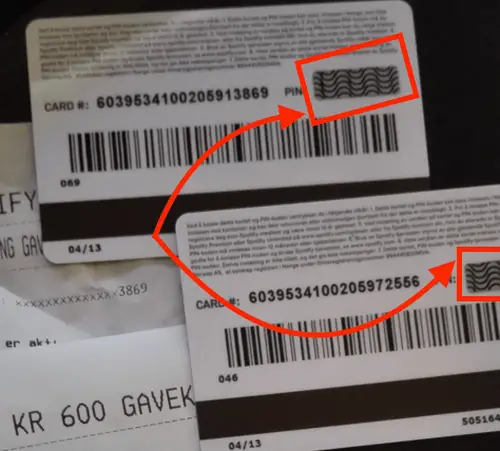 When someone gives us something as cool as this Spotify premium gift card, we first look at the card to see what it says. This is where you will find the redemption code that you will need to activate your Premium account with Spotify. The number of characters on the backside of the card should be more than 12 digits, and it looks something like this: XXXXX-XXXXX-XXXXX
Once you have found the code, copy it down somewhere for safekeeping! So now you need to know how to use a Spotify gift card.
Step # 02 – Visit spotify.com/redeem
Now that you know where to find your redemption code, head over to Spotify's website, which is at spotify.com/redeem/. Once there, all you have to do is enter your Spotify gift card code.
Step # 03 – Enjoy Your Spotify Premium Account
If all goes well after doing step two above correctly, congratulations! You have successfully redeemed the Spotify premium code and now can enjoy using Spotify Premium without having to worry about any annoying ads interrupting your music experience ever again. You should receive an email shortly letting you know that your Spotify Premium has been activated on the device of your choice (computer/phone).
Read More: How To Cancel Spotify Premium Easily?
What To Do If Your Spotify Gift Card is Not Working?
Spotify is a music streaming service that offers two subscription types: ad-supported and premium. The ad-supported version allows you to listen to music on-demand, while the premium subscription removes all ads, and provides higher-quality audio streams and access to exclusive content. A Spotify gift card can be redeemed for a monthly or annual premium subscription. If your Spotify gift card isn't working, there are a few troubleshooting steps you can take.
# Check the balance of your Spotify gift card by visiting the website's redemption page and entering the unique code located on the back of the card.
# If you buy a Spotify card from a store, ensure that the store manager activates it.
#If your card has been activated but is still not working, try these troubleshooting tips:
Make sure you're using an up-to-date web browser and that you're not using any ad blockers.
Clear your cache and cookies, then try again.
Try a different device or internet connection.
# If you're a premium subscriber and are trying to redeem your gift card for a monthly subscription, make sure you have enough funds in your account to pay the difference between the gift card value and the monthly subscription cost.
# Spotify gift cards can only be used to purchase Premium Individual subscriptions. They cannot be used to purchase Premium Student, Premium Family, or trial subscriptions.
# In this code, different characters look like other letters. For example, a zero character may look like an O. A capital I may also look like a lowercase L.
# You can only use up to 18 months of your Premium account at a time. You can check on this by going to the main page and looking for it.
# If none of these works, then try again after 24 hours.
# You can also contact Spotify support and check the terms and conditions of gift cards.
Question Regarding "How To Redeem Spotify Gift Card?"
How does the Spotify Premium gift card work?
A Spotify Premium gift card works by giving your friend a one-year upgrade to the premium service. This means that they'll get access to all of their favorite playlists and songs, including music from Beyoncé, Taylor Swift, Drake, or whichever artist you prefer.
How long does a Spotify gift card last?
Spotify gift cards are fortunate to last for 12 months. With the help of a Spotify subscription, you can get countless hours of music at your disposal.
Do Spotify gift cards stack?
Generally, Spotify gift cards do stack. If your card recipient doesn't already have a Spotify account, they must sign up for one – this is very straightforward and only takes 2 minutes. Gift cards can be used more than once on an account, regardless of whether it's on multiple devices. If you are using the app on another device, enter your username before making any purchases (your purchase may not go through otherwise).
However, there are some exceptions, like PayPal, which does not stack with other payment methods you use. For example, PayPal would not allow someone to send money to an account with a different email address.
To sum up, the Spotify gift card does stack as long as the recipient account is still active and has never been used on that email address before.
Also Read: How to Get Spotify Student Discount?
Can You Redeem 2 Spotify Cards?
You may redeem all of the gift cards you've bought at once or one after another. It's entirely up to you.
The first thing you should do is go to Spotify's website. Then, click on the "Redeem" button and type in your card number. After that, click on the "Activate" button. You will be able to use your gift card balance for premium memberships or add-ons right away.
Conclusion
Do you have any questions about "How to Redeem Spotify Gift Card"? If so, we'd love for you to leave them in the comment section. We'll get back to you as soon as possible!